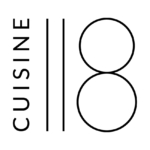 Communies & tuinfeesten 2022
Communie, tuinfeest of … ? Maak het gezellig! Wij bereiden jouw feestmaaltijd die je gemakkelijk en snel kan serveren, zodat jij ten volle kan genieten van je gezelschap. Diverse formules: Koud buffet, tapas, BBQ, klassiek menu van hapje tot dessert, … of kies hapjes of desserts à la carte. Spring gerust even bij ons binnen bij vragen of om de formules samen te overlopen.
Feest!
Kies één van van onze formules of kom langs om onze formules verder op uw wensen af te stellen. Kies je favoriete hapjes of ga voor een volledig menu van apéro tot dessert. We bouwen samen een gastronomisch feest aangepast aan de smaak van jou en je gasten.