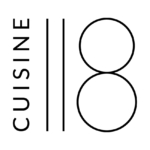 herfst
🍂 De herfst… 🍂
Dat zijn koude dagen & verwarmende gerechtjes…
Hapjes/gerechten uit onze herfstfolder kunnen afgehaald worden t.e.m donderdag 22 december.
Gelieve tijdig te bestellen, zodat alles correct kan worden ingepland en wij zo onze kwaliteit kunnen garanderen.
(Ten laatste 48 u op voorhand. Tenzij reeds volzet/uitverkocht, tijdig bestellen is aangeraden!)
Bestellen kan in de winkel, via mail@cuisine118.be of 050 69 39 69.
Cuisine 118
Thuis heerlijk tafelen
We helpen jullie graag voor elke gelegenheid. Cuisine 118 zorgt voor een culinaire ervaring die net iets anders is. Wij zorgen voor een perfecte service: steeds mooie presentatie van onze culinaire (koude) hapjes/gerechtjes op bord. Warme gerechten voorzien wij steeds zodat deze snel en makkelijk kunnen opgewarmd worden door de klant. Zo kan u zorgeloos genieten van uw gezelschap!
We zorgen voor een verwarmend herfstmenu, origineel koud buffet, uitgebreide tapas, … Of kies je favoriete hapjes à la carte.
Kies één van van onze formules of spring gerust even bij ons binnen, bij vragen of om de formules verder op maat uit te werken.